With Corona Virus (COVID-19) ravaging the world, all aspects in life seem to be affected. Many countries around the world have been forced to shut down or introduce stringent measures to curb this global pandemic. Besides countries like the United States, Slovakia, Hungary, Czech Republic, Spain and Latvia among others in Europe that have declared a state of emergence, Uganda too is no exception with government deciding to close all concentration points as the president put it.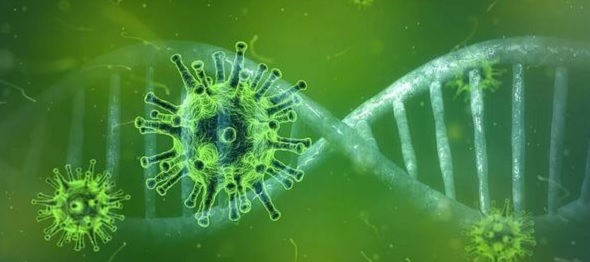 Photo: Pixabay
Schools have been closed, Sunday services suspended and all entertainment gatherings suspended with the aim of defeating the spread of the virus. This move by the government despite no case being recorded has been applauded by many given the rate at which the pandemic has affected the world with over 10,000 deaths being recorded so far.
Corona Virus Hits the World of Sports
The pandemic has also hit the world of sports with many major events being cancelled or postponed. Below are a few of the painful ones.
2020 Olympic Games postponed because of Coronavirus?
Just a day after the Olympic flame was lit in Olympia the games were cancelled on Friday March 13th. As actor Gerald Butler lit the cauldron in Sparta, he was mobbed by a crowd despite warning for spectators not to attend the event due to Corona virus. One this that is certain is that if the virus is still around by May 2020, Tokyo 2020 may have to be cancelled. Fingers crossed that this does not happen because we have a number of athletes that we are rooting for. Though the Olympic committee still insists the games will go on a scheduled and that athletes should go on preparing the same, the fact that Uganda's top athletes, including favorite Joshua Cheptegei have been sent home from their Kapchorwa training camp leaves room for worry.
Football Leagues and Events affected by COVID-19
Following a UEFA conference on March 17th, Euro 2020 tournament has been postponed to the next summer 2021. On March 13th, UEFA also announced that all Champions League and Europa League fixtures were postponed. Major leagues in China, Asia, Japan and Korea among others have all postponed scheduled fixtures in light of the increased crackdown by governments of mass gatherings.
Premier League clubs are also in crisis meetings since the possibility of completing the season is increasingly becoming unrealistic. Reports have suggested that football bodies across the world might report a total shut down of all leagues until September or at least until the virus spread is put under control.
Back home, given the presidential directive to suspend all public gatherings including sports events for one month, it is safe to bet that the Uganda Premier League is also off for now and may resume on 20th April if the virus is under control by that time. Besides the Premier League, a number of other Ugandan sports events will also be affected by the ban including the NSSF Hash Run, Futsal League, Uganda Swimming Federation Secondary Schools Gala, National Rally Championships and East Africa Netball Club Championships among others.
What to Bet On in Coronavirus time
With major leagues postponed., children at home and so much anxiety going on, you might want to keep your mind off what is going on in our world today or even simply try to win yourself some money. Though sports events may not be happening around the world, technology has still made it possible for us to be safe and have fun at the same time.
Most of the online bookmakers are offering virtual sports betting which you can try for free. You can also visit your favorite online casino and play casino games like online slots or roulette or even fantasy football.
Bet on your phone or computer from the comfort of your home trusting that you will not be exposing yourself or loved ones to this deadly virus.
Remember to stay vigilant and safe during this trying time. Like the president said, it's better to be a coward and be on the side of caution.
25+ Play responsibly. Gambling can be addictive. Play accordingly to the applicable laws of your jurisdiction.