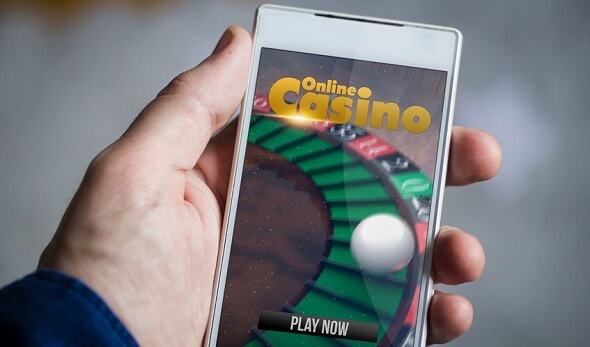 Photo: Stocklib
Playing in an online casino has never been easier. All you need is a smart phone and an internet connection to get get you playing table games such as roulette or blackjack anywhere and anytime you want.
The shift from online casinos to mobile casinos
Online casinos were usually accessed on desktops or laptops in the past. The whole playing on a computer was comfortable for somebody due to large screens and a navigating mouse and keyboard. But with the smart phones, all you need is to touch the screen to play!
The fact is the more people in Uganda have smartphones and good internet, the more online casinos in Uganda adjust their webpages to a more mobile friendly version.
The benefits of mobile casinos
Mobile casinos offer various benefits in comparison to their desktop counterparts.
First of all you get to play anywhere and anytime of your choice.There are no any restrictions when it comes to mobile casinos. Since you get to have your smart phone almost everywhere you go, you could win some cash while staying at your favourite chill place or for example while waiting in a taxi

.
You also get to play instantly without having to set up a desktop or waiting for your computer to start.
You also get to save some cash. We all for sure know how a computer is so expensive in Uganda as compared to smart phones that are as cheap as acquiring your next combo of food for meal! So why not give it a shot without investing too much.
In Uganda most of you are Android users (no offense)  but you can still get to access all the mobile casinos at actually no cost just as any iOS user.
Some online casinos also offer mobile casino apps which creates a better experience and is even faster to use like Betway app available on iOS and Android. Users can download the app from the website.
However you should bear in mind that playing in online casinos can be quite expensive when it comes to mobile data usage. For instance playing slots with fancy 3D graphics will increase your data usage, therefore it's best if you use Wi-Fi networks that are available to you. In the case of Uganda, famous Wi-Fi network like Rokespot, liquid telecom and MYUG are available almost everywhere in Kampala.
Best Mobile Casinos in Uganda 2018
Mobile casinos in Uganda are on the rise. More and more online betting companies in Uganda are welcoming the idea of adding casinos on their portfolio and making them playable on mobiles. Those are the most popular so far in Uganda:
Betway
Betway is known to be one of the most trusted and used online betting  company in Uganda. In addition to that it offers  online casino games like  slots, blackjack and roulette and also video poker. You could even stake as slow as 450ugx on slots! Give it a try and you won't forget this amazing experience.
Betpawa
Betpawa offers mainly three casino games: roulette, Blackjack and an easy game called Fortune Miner. You cannot go wrong with Blackjack and roulette because they offer fun that has been tested by generations. So why not sign up at Betpawa for this much fun and get to win cash for it.
Championbet
Mobile casino players are offered over 5 slot games at Championbet. The mobile version of Championbet has a responsive design which makes it easy to navigate between various online slots and sections of the page which is another reason for you to try it out.
Bungabet
Bungabet is the first choice for players in Uganda who are looking for advanced slots with amazing graphics and an advanced gameplay. You can also get to join slot tournaments that can earn you some extra cash.
Betin
Betin Uganda offers various table games but also many dice games and themed slots. However the best part of it is you get to actually participate in a live casino! You can get to play blackjack, roulette or baccarat with live dealers. And all this at just the tap of your smartphone. Now isn't that great?
All in all, the future looks bright for online casinos in Uganda and more opportunities to be exploited as more and more casinos look in to exploring the online experience!
25+ Play responsibly. Gambling can be addictive. Play accordingly to the applicable laws of your jurisdiction.