Kampala Casino rating: 9/10
TOP 5 Casino Resorts in Uganda – Kampala Casino
Kampala is one of the most interesting places to stay in given the passion with which people love the night life. When it comes to gaming, Ugandans do not mince words which is why the gaming establishments really have to bring their A game. Kampala Casino has all this covered. Located in the heart of Kampala on Kimathi Avenue, just the outlook of this huge casino will have you falling in love with it and anticipating the time you will get to enter it.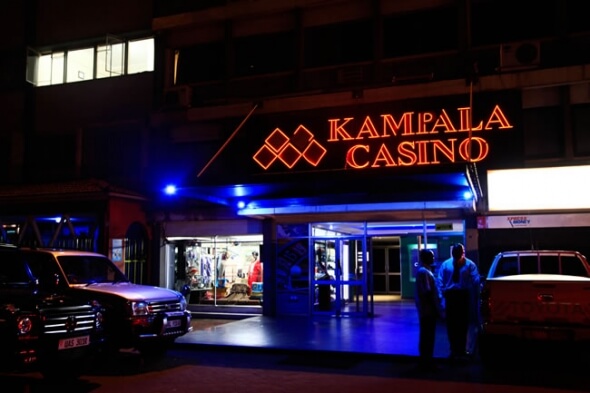 Photo: Kampala Casino
Kampala Casino - The Hub for Kampala Gaming Life
Named after the country's capital on may say that Kampala Casino reflects the beauty and uniqueness of the Pearl of Africa. Just a few kilometres from Lake Victoria (the largest lake in Africa), you can help but enjoy the cool and refreshing breeze as you play at the casino.
The casino is famous for not only its relaxing and cool atmosphere but also for the many games it offers its guests. From the time you enter, you will feel like you are at the centre of attention while still having the independence to go about your business.
The staff is extremely helpful so do not worry if you do not know how to play certain games. They will teach you. Let that feeling that you have been having that you are no fit to enter the casino go and try it out. Simply walk in and you are destined to find a game that you will enjoy. Some of the games offered at the casino include poker games, roulette, state of the art slot machines and Pontoon among others.
There is definitely nowhere else you could find this great selection of well-balanced games. You can start to play from as early at 12 noon till late so you have a great time frame to choose from. Even when you are from your day time job, you can drop in and play a game or two.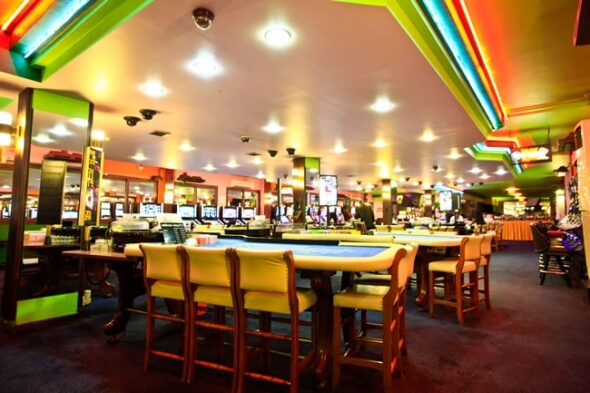 Photo: Kampala Casino
The casino takes pride in offering some of the biggest jackpots in the country so look out for some huge sums of money to be won. Free food and drinks are provided to all players so no need to worry about having to get out in search of something to eat when you work up an appetite. If you still need more food service, the casino has an amazing restaurant with cuisine that is simply out of this world. No matter if you are interested in the lunch buffet or simply want to get a late night snack; you can be sure that you will find it at the casino accompanied by some local entertainment. The restaurant is open from noon till 06:00am.
If you feel swamped and can't possibly find the time to visit this amazing casino, don't worry, you can still enjoy a great selection of games from our online casino. Get to have the same fun you would at Kampala Casino and even better have it from your home without the need for having to dress up to match the environment.
25+ Play responsibly. Gambling can be addictive. Play accordingly to the applicable laws of your jurisdiction.