Online betting
Elitebet Uganda Review and Account Registration
Rating of Elitebet: 6.2/10
Register for an account with Elitebet in a few short steps and start placing bets on your favourite sports. The process has been made easy for all Ugandan betters. It is, however easiest for those who do not use smartphones as the Elitebet website is not that well developed.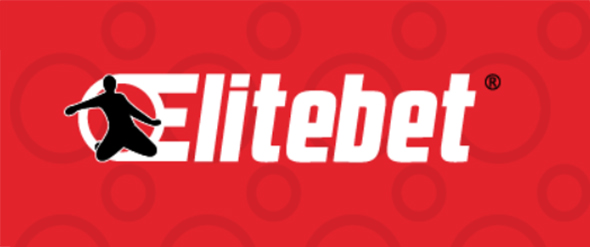 Picture: Elitebet.co.ug
Elite Betting
You might not be able to do much betting on the site itself, but it still possible for you to register for an account and bet by using your phone and using SMS. Important to point out is that Elitebet would not work well for betters who prefer to do internet based betting since they have no app or mobile version since their website is not that well maintained. Also notable is that the bookmaker does not offer casino games. However, it is still possible to do betting by following the below steps.
Elitebet Sign Up, Login and Deposit
MTN Mobile money
Step 1: Dial *165 # on your phone
Step 2: Select Payments
Step 3: Select Lotto and Sports Betting
Step 4: Select Elitebet
Step 5: Enter payment Ref as WEB
Step 6: Enter the amount you wish to deposit on Elitebet
Step 7: Confirm and enter your MTN Mobile Money Pin
Airtel Money
Step 1: Dial *185# on your phone
Step 2: Select Payments
Step 3: Select Betting and Gaming
Step 4: Select Elitebet
Step 5: Enter the amount you wish to deposit on Elitebet
Step 6: Enter payment Ref as WEB
Step 7: Confirm and enter your Airtel Money Pin
From MTN or Airtel, upon you confirming your deposit and inputting your pin, an account will automatically be created for you and funds deposited on it. So in less than a minute after depositing the funds, you will receive notification with your log in details (including user and pin) and confirmation of how much has been deposited.
1xBET UGANDA - BONUS USh 500,000
1xBET offers best odds and bonus in Uganda! Enjoy welcome bonus USh 500,000 and start betting - football, tennis, basketball and other popular sports.
The ease with which registration of an account on Elitebet is done is why they are fast becoming one of the loved betting companies in Uganda, especially by betters who have no access to an internet connection or who still use the none smart phones or Katoki as they are commonly known.
Elitebet App
However, despite the easiness that Elitebet tries to bring to registration, they still fall short  of the word 'Elite' in terms of bonus packages and odds. The fact that they also do not have an app which to be honest is the fastest and easiest way of betting in Uganda today makes them less than ideal for today's modern betters.This is where Sports Betting Africa, Betway, 1xBet and other operators come in with user friendly sites, apps and great freebets and bonuses.
If you are looking to register an account with a reputable company that has mastered gaming and which offers great odds on a number of games and gives other advantages like expert analysis and predictions, you should definitely sign up an account with Sports Betting Africa which attracts more and more customers in these days.
SPORTS BETTING AFRICA - BONUS USh 60,000
Start betting on sports with Sports Betting Africa and get bonus up to USh 60,000. Download SBA mobile App and enjoy the best odds in the market.
25+ Play responsibly. Gambling can be addictive. Play accordingly to the applicable laws of your jurisdiction.