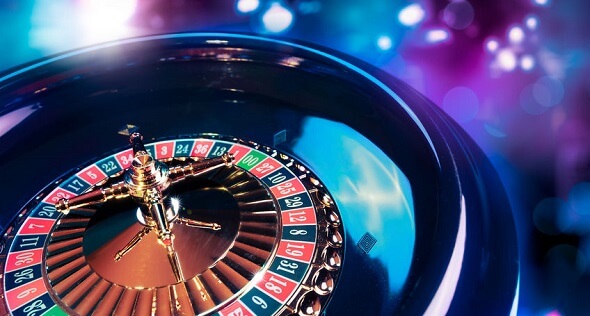 Photo: Stocklib
Rating of Roulette: 9.5/10
Play for free: Spin roulette for free or for real money
Roulette in online casinos
Roulette is the most common table game played in real as well as in online casinos. The word "roulette" comes from French and it means "wheel". Apart from Blackjack, no other game can be associated with casinos in such a special way as roulette.
History of roulette
There are several theories about the origin or roulette. One says that the game was played in ancient China and brought to Europe via the Silk Road. Official sources date back the invention of roulette to the 18th century. It was invented by Blaisce Pascal, who did not want to create a gambling game, but a generator of random numbers.
Roulette was played in Paris in 1796 and in other major European cities around the year 1850. The first version of roulette had only 36 numbers. The 37th number, which is the advantage of the casino, was added by François and Louis Blanc in the year 1843. However, the 2,7% advantage of the casino did not seem high enough in the United States. In the beginning of the 19th century, the double zero was added to the roulette wheel which increased the profits of the casino to 5,26%. This is the reason why there are two versions of roulette. One version, the French (European), has only one zero and 37 numbers on the wheel, whereas the American version of roulette has 38 numbers with two zeros.
Why is roulette so popular?
Roulette is mainly popular thanks to its simple rules. You can play roulette almost immediately and you do not have to study the rules for a long time. Another reason behind the success of roulette is the fact that it is a social game. You visit a casino with some friends, enjoy a few drinks and play roulette. Even though alcohol is not recommended during gambling, the outcome of the game cannot be influenced directly by you, because the roulette numbers are random. You simply put your chips on a number or a group of numbers and wait for the outcome. The rest will be done by the dealer or by the online slot.
Roulette rules
Roulette has simple rules.
You can place a bet on any number. If your number wins then your stake will be multiplied by 35.
If you want to double your stakes, you can place your chips either on the red/black color or on even/odd numbers. You can also choose between a low bet (numbers 1-18) or a high bet (numbers 19-36).
You may bet also on a group of numbers. If you want to increase your bets at odds 2 to 1 you may place your chips on the first, middle or last dozen.
You can bet also on columns of twelve numbers (odds 2 to 1), on lines with six numbers (odds 5 to 1), on corners with four numbers (odds 8 to 1), on a row with three numbers (odds 11 to 1) or a pair of numbers (odds 17 to 1).
As you can see, there is plenty of room to experiment or to test various roulette systems. Trying out new systems is especially convenient with a casino bonus.
Roulette may be too slow-paced for some players. However, it is also a great game to relax and the success of roulette over the past centuries gives more than enough proof regarding the uniqueness of this game.
Roulette in Uganda
You can play roulette either in real casinos, such as in the Kampala Casino or in various online casinos such as in Betway, in Betin and there is a light version of roulette also in the Betpawa Casino.
25+ Play responsibly. Gambling can be addictive. Play accordingly to the applicable laws of your jurisdiction.