If you walked into a theatre full of people and asked if anyone would love to win some money, I guarantee you would have a lot of hands shooting up. Like it or note, we all love money and we especially love money that does not take us a lot of effort to get. Well, the only sure way of getting this is by winning the lottery. But the big question is how do you place yourself in a position where you are the lucky winner from all those other people who are playing the same game. This is exactly what we shall attempt to dig into here…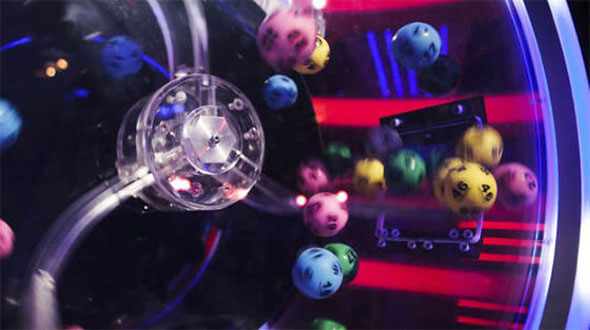 Photo: Betway Uganda
History of lotteries and number draws
Lotteries and number draws have been around for generations with the first forms being recorded in the Chinese Hans Dynasty as early as 187BC. It is actually believed that these lotteries helped to finance major government projects including the Great wall of China.
In Europe, the first lotteries were recorded in the Roman Empire and were mainly for entertainment and amusement at parties where guests were given tickets and prizes. Later on, the Roman Emperor Augustus Ceaser organized lotteries whose funds were meant to repair the city of Rome.
Though lotteries, like all other forms of gambling were later made illegal in the 19th Century, they made their comeback after World War II and they started to make reappearance in the 1960s with many governments making use of them to generate revenue as an alternative to raising taxes.
Lotteries are popular everywhere
Even today, lotteries are still popular and are still being used by many people for all sorts of purposes. However, most interesting is that they are open to any one's bidding, provided they are above the age of 18 years and they do promise huge sums of money to be won.
Studies have shown that over 90 million people play the lottery all over the world and that the lottery is the most popular form of gambling. Well, gambling or not, people are often open to the idea of investing a little money for a big harvest at the end of the day. In Uganda today, the demographics of lottery playing are not only defined to the youth but cut across all age groups.
How much can I win - biggest lottery wins in history
Throughout history, there have been some major lottery wins and it is because of these that many people have been inspired to participate in the game. Below are some wins that are worth the mention
January 13th 2016 Powerball jackpot win of $1,586.4 million with walk away cash of $983.5 million. The equivalent of this in Ugx is an unimaginable figure.
October 23rd 2018 Mega Million Jackpot of $1,537 million with walk away cash (after tax) of $877.8 million.
October 8th 2019 Euro Million jackpot of £170.2 million ($208.2 million) won by a UK winner.
From the above, it is clear that there are some huge sums of jackpot lottery money to be won out there. Question is how you go about it to better your chances of winning. There are so many tips out there on how to win the lottery but the most important one is that you actually have to play to be able to win. Watching broadcasts of winners and reading about them in the papers is not enough. You have to take the plunge and buy that ticket. Who knows, it might actually be the winning ticket.
Secondly, once you have bought the ticket, pay attention to the numbers and if the draw is on a certain date, jot it down so you don't forget. Imagine being the winner but because you forgot to watch the draw or did not pay attention to your numbers.
Online lotteries and draws in Uganda
Coming back home, there are a number of lotteries and draws that you could participate in. For example, you could choose to play Betway Lucky Numbers which is available on Betway (the leading bookmaker in the country). Choose your lucky numbers, play and stand a chance to win with Betway.
Alternatively, if you have watched TV lately or paid attention to any of the adverts, you have probably heard of the Lucky 3 draw. With this draw all you need is a minimum stake of shs. 1,000 and a choice of any three numbers that you think are your lucky numbers. Play to win up to 250 times your stake. Meaning that by just playing shs. 1,000 you could win up to shs. 250,000. Guess two numbers right and you get a chance to play again. Weekly jackpot shows are showed on Bukedde TV1 and Urban TV on Saturday starting at 09:00pm.
Finally you could be the next lucky winner of 10 million Ugandan shillings in the next 10 minutes by playing the game of Supa3 lottery instantly from your mobile money account.
25+ Play responsibly. Gambling can be addictive. Play accordingly to the applicable laws of your jurisdiction.