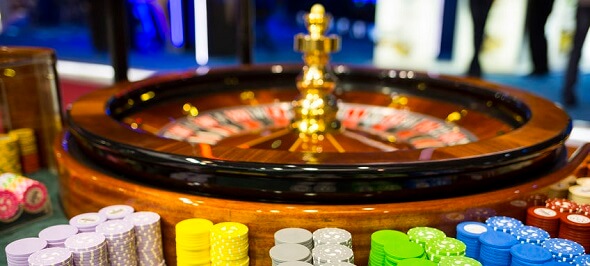 Photo: Stocklib
Players may find it sometimes difficult to choose from the many available online casinos. They offer thousands of various games, special promotions and most importantly – generous welcome bonuses. The sheer number of available casinos tempts therefore many players to open an account in each of them. However, is it really a good idea to have accounts in several online casinos at once?
Having multiple accounts in one online casino is strictly prohibited
First of all, it is important to highlight the fact that online casinos strictly prohibit players from having multiple accounts. A player cannot open two or more accounts in the same online casino. This is due to various reasons: prevention of fraudulent activities, money laundering and the misuse of bonuses.
Some online casino players, who like to use generous welcome bonuses, opt therefore logically to open their player´s account in several different online casinos. They do not have to do it necessary over a short period of time, but they can open their accounts over a longer period of time.
Which type of player should play in several online casinos at once?
Playing in several online casinos at once depends on several factors. The first factor is related to the fact whether a player plays actively in several casinos at once or over the course of a longer period of time. If a player plays simultaneously in two or more casinos at the same time, then the utilization of bonuses is a key factor for him, because it represents one of the main advantages which result from playing in several online casinos at once. In other words: a player using parallel bonuses from various online casinos is able to boost his bankroll. This approach is especially convenient for high rollers, who are able to use the maximum amount of a bonus. If you have a smaller budget for playing, then it would be advisable to claim your bonus in just one casino in order to gain the maximum possible bonus amount.
Benefits of online gambling in various online casinos at once
Playing in various online casinos simultaneously offers various benefits.
It is ideal for players who use bonuses. Playing simultaneously in multiple online casinos can increase you bankroll as outlined in the paragraph above. However, you do not have to use necessarily all available bonuses at once, but only those which suit you best.
Better selection of promotions. Each casino has different promotions. The ownership of player accounts in multiple online casinos gives you also the chance to have access to a wider selection of promotions and casino bonuses.
Access to various exclusive online gambling slots. Online casinos have a different range of online gambling slots. Having accounts in several online casinos gives you access to a wider selection of online gambling slots and casino games. This is convenient also when you are playing games for free.
Drawbacks of playing in various online casinos at once
Playing in various online casinos has also several drawbacks.
Higher budget for gaming. If you want to use simultaneously bonuses from several online casinos, then you need to play with higher budgets in order to receive the full available bonus amounts.
No loyalty bonus. Being a loyal player pays off in the long-term. Online casinos give you higher bonuses, access to special promotions and you can be even eligible for a VIP membership which grants you further benefits.
Information overdose. Even though opting for newsletters is always recommended, a membership in 20 or more online casinos may result in a lot of e-mails in your mailbox.
More administrative work. It is not recommended to use the same username and password in various online casinos due to obvious security reasons. Thus, you have to keep track of your login information to specific online casinos. Furthermore, you need to confirm your identity when making a withdrawal, so you have to go through this procedure more often when playing in different online casinos.
All in all, playing in multiple online casinos is definitely not a bad idea. You can get a better overview about the available bonuses and you get access to a wide selection of games. However, if you choose to play simultaneously in a higher number of online casinos over a longer period of time, then you need to keep track of your account activities. This is crucial especially when you want to meet the wagering criteria for various bonuses.
25+ Play responsibly. Gambling can be addictive. Play accordingly to the applicable laws of your jurisdiction.