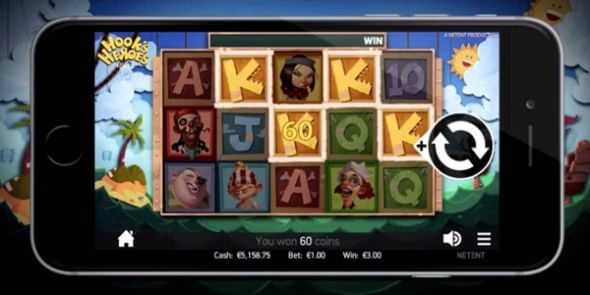 Play at an online casino on your Apple iPhone
Desktop computers and laptops are not the only devices which need for their control an operating system, which in this case is the most widely used and most popular Windows. Smartphones and tablets also need an operating system, which is developed for the most comfortable use via touch screen. 80% of mobile devices run on Android, which we can find in smartphones from companies such as Samsung, Sony, Acer, Lenovo and others. The second most common mobile operating system is iOS, which is installed solely on Apple products.
Apple iPhone is one of the expensive, high-quality and popular mobile phones, so it is not surprising that developers of online casino games make the games so that they reliably work on every device running on iOS. From the player's perspective it does not matter which smartphone or tablet they use. If you enter the address of any online casino into your smartphone web browser, you will immediately see every casino game and slot machine, which can be played on your device. Nowadays, when playing on smartphones is increasingly more popular, we can play pretty much every game the casino offers.
Good Internet for playing at online casinos
For trouble-free playing of slot machines, it is not only the quality of your device that is important; you also need a good-quality Internet connection. If you can, you can use the WiFi network, which will save mobile data as a bonus. It is necessary take into account the fact that online games are very demanding for your hardware, but also when it comes to data consumption.
When your connection is slow, then it is not a big deal as the game will only not be very smooth. When the connection goes down of when you receive a call, you do not have to worry about the money at play. The current spin will either finish in the background and prizes will be credited nonetheless, or, when you go back online, you will pick up right where you stopped at the time of your involuntary disconnection.
25+ Play responsibly. Gambling can be addictive. Play accordingly to the applicable laws of your jurisdiction.