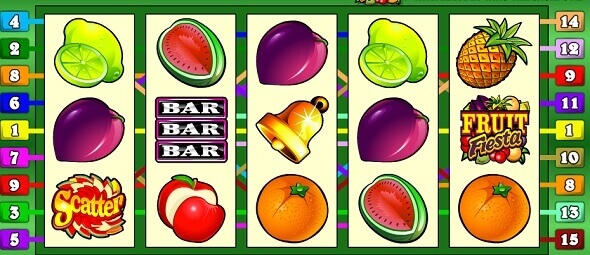 Photo: Microgaming
Players spend usually a considerable time with looking for information about an online casino. Afterwards they must face the decision whether to start playing for real money or just for fun.
Free online casino
Playing for free in online casinos has several advantages. First of all, you are not risking any money, so there will be no stress (even though some players actually prefer the adrenaline caused by playing for real money). A relaxed atmosphere allows you also to focus better on the actual gameplay of an online slot. Another advantage of playing slot machines for free in online casinos is the fact that you can play them on your mobile, so you can enjoy great casino action at any time and any place – without losing any money. Playing for free gives you furthermore an opportunity to study the specifics of a slot machine. There is no limit in terms of the number of slots you can try out. This will help you to find a slot that you prefer most.
Playing in online casino for real money
If you have chosen the right slot(s) for you then you may consider playing for real money. But before you start, make sure to follow the rules for responsible gambling. If you are unsure whether you are able to control your gambling, then rather do not start playing at all.
Be sure to check out the available bonuses before you decide to make your first deposit. The casinos listed on our site Casinoarena.ug offer plenty of great bonuses to new players. The possibility to use bonuses is an important factor that has an effect on the gameplay, because it increases your gambling budget and therefore your chances of winning.
Another advantage of playing for real money is the availability of jackpot slots. You can spin the reels just for a few bucks but you may hit the jackpot that is going to change your life!
Playing for real money boosts the excitement, which is simply unique. This represents on another hand also one of the biggest dangers of online gambling, because some players just cannot get enough excitement and they become gamblers. Keep in mind to play responsibly!
Should you start playing in an online casino for real money immediately?
The best answer to this question is to start playing for fun on the online gambling slot of your choice. If the slot machine suits you, then you may switch to playing for real money. This is recommended especially for new players; however, experienced online casino players should adopt this approach as well.
25+ Play responsibly. Gambling can be addictive. Play accordingly to the applicable laws of your jurisdiction.