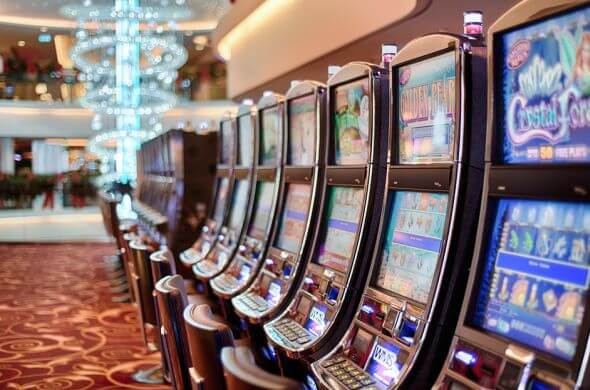 If you want to play slot machines with real and big payouts (they millions to be won on slot machines), it's not too complicated. Do the same thing as if you wanted to play for free and then just deposit the money. First you have to choose where to play and then register. Then you have to deposit the money to play.
Since the first two steps are the same as playing for free, we will repeat them:
Step 1 - Choose where to play
First choose where to play depending on which games you like. There are plenty of slot machines in the world, and we all have our favorites (and others that we do not like). Slot machines are different based on software (manufacturer) and each casino has either only one of these softwares, or more. Do not be afraid to experiment and try more for free..
Step 2 - Sign Up
Once you know which slot machines you want to play or which bonus you would like to use, sign up. Registration usually does not last for more than a minute and you just click on the big button at the casino you have chosen. Enter your nickname, email, and password (note carefully so you know how to sign in the casino again). Then you will receive a confirmation email that you click on. Your player account will become active and you can sign in.
At this point, you can play most slot machines in the casino for free. The only exception to this is Jackpot Slot Machines that can not be played for free.
Step 3 - Deposit the money
There are a lot of solutions to deposit money. You do not have to worry about depositing money, everything is now encrypted and banks are taking care of money movements across the European Union. Nevertheless, pay our attention to our advice so that everything is okay.
Step 4 - Withdraw your winnings
When you accumulate so much money in the player's account that you want to withdraw, you will claim a payout at the casino where you play. Payouts usually go directly to your bank account, where you can choose from either a bank or a credit card. Prepare for the possibility that the casino asks for a copy of your ID to show that you are over 18.
25+ Play responsibly. Gambling can be addictive. Play accordingly to the applicable laws of your jurisdiction.