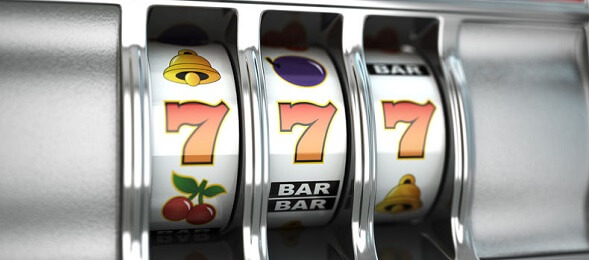 Photo: Pixabay
The playing on slot machines is associated often with pulling a lever or pressing a button in order to spin the wheels. This custom can be tracked down to land based slot machines which require the players to take some kind of action in order to spin the wheels. However, online slots offer also the possibility to spin the reels automatically.
The autospin feature in online slot machines
The autospin feature is offered by the majority of modern online slot machines. The main purpose of autospins is simple – you do not need to push any buttons, but you let the online slot spin the reels for you. Before you decide to turn on this feature, you need to select the number of automatic spins you want to play with. The number of the spins you want to play with depends on various factors; such as the available money, the coin value and the number of activated paylines.
Advantages of playing on online gambling slots with autospins turned on
The autospin feature allows players to enjoy a more comfortable gaming experience, because they do not need to press any buttons to spin the wheels. This enables the players to focus more on the actual gameplay. However, the autospin feature allows also the other extreme, i.e. players may leave their computer or smartphone and do other things while the online gambling slot is running – this approach is however very risky.
Autospins in conjunction with fast spins are advantageous especially for impatient players in online casinos, who want to see as many spin results as quickly as possible. This option is also suitable for high rollers, who usually play with a higher number of spins due to their available budget.
Disadvantages of playing on online slot machines with autospins turned off
The autospin feature has however also various disadvantages. First of all, many players want to play according to their own pace. The use of manual spins is for some players furthermore a sensory experience, even though they are playing on virtual slots. The requirement to push a button is for someone a major part of the fun and the overall gambling experience.
The biggest disadvantage of playing with autospins is the lack of control. The reels keep spinning and you may lose money quickly, if you do not pay attention. Furthermore, you may want to stop the spins immediately after a big win or a losing streak in order to think about changes to your game strategy.
Tips how to use autospins on online slots
Play for free – playing for free in online casinos is especially suitable for players, who want to test the features of new slots. Autospins save a lot of time in this regards.
Pay always attention – every time you turn on the autospin feature, do not forget to pay attention to what is going on the screen, because you may eventually want to stop the game.
Hover your mouse over the stop button – sometimes you need to stop your game quickly. Therefore, it is recommended to hover your mouse over the stop button in order to be able to pause the game quickly. This is especially useful when autospins are combined with fast spins.
All in all, the decision to play with autospins depends on the individual preferences of a player. It is recommended to start with a smaller number of autospins in order to determine whether this style of playing suits you.
25+ Play responsibly. Gambling can be addictive. Play accordingly to the applicable laws of your jurisdiction.