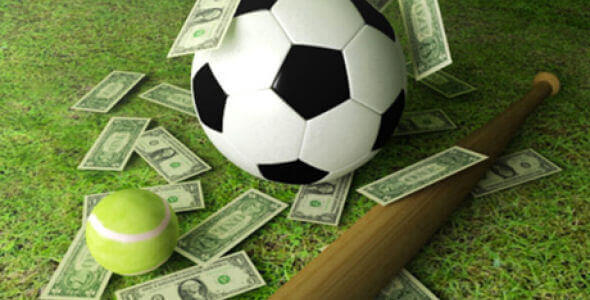 Photo: Internet
Sports betting as a Job
Most Ugandans that have just started betting online think it is an easy way of making money and living a lavish lifestyle without working and sweating hard to get it. It sounds great, but let's be honest, do you really want to be someone living off money that is not 100% promised to you?... I do not think so…. Everyone wants to have a definite pay check at the end of the promised duration worked!
Online betting might not be a serious option for a job, but that does not mean you can not do it for fun and win some amount of money. You never know you could hit the jackpot at one time or even form a career in the long run!
Sports betting as a Career
Most bettors definitely want to forge a career along that path as soon as they reap off a few thousands of shillings from betting. But don't get fooled by that amount instead and think about it as a long term thing you would like to do. If yes, then you may have to follow conditions below to keep you in check:
The golden rule - never bet money that you are sure you can't afford to lose.  This is mostly common for beginners due to excitement.
Be an expert at least in one sport. You must be able to know the inside and out of the sport you are likely to bet on, for example football or basketball.
You should embark on starting off with a small amount of money so that you do not get disappointed eventually.
You should also be ready for last minute heart breaks and losing… that means you must be resilient.
You should definitely keep up to date. Without this you might end up losing all your bets and ending your so called career as well!
Most of all, take time and ask yourself if sport is a passion to you. If not, do not try betting as career and if yes, then create a strategy and start to forge a head ...only time will tell.
Sport betting like a PRO
For those making a career out of betting would probably like to be called a professional aka a pro. But for you to gain this title you must keep in mind that it is comes with a lot of progress and experience in this area.
You have to follow the rules of sports betting to build a career.
Sports betting PRO Tips
For sports betting beginners, you might as well follow these tips so as not to sway or get disappointed too much after staking your cash:
1.) Try to set up goals you can achieve at the beginning
This looks to be minor and not of any use but it's mostly important while you are betting. For you to be successful you need to start with small amounts and also do not expect a lot of money out of it in just a day or a week of betting.
With this you are likely not to get disappointed and upset at the out some of your bet or wager
NB: a wager is the same as bet
2.) Set up a budget that responds to your income
People usually tend to get to excited and go ahead take a big leap expecting to fly too high but end up dropping to the ground with a lot of disappointment. You must be able to stake what you can easily afford to lose.
In addition, you might as well set up a personal bet plan too in accordance to your budget!
3.) Get to learn most of the common terms in sports betting
This plays a very big role in your success in sports betting. Some of these common terms are odds, stake, payout, parties to the bet or wager, selection and others.
Remember: the higher the chances of something happening, the lower the odds and vice-versa.
A stake is the amount of money you are willing to bet on the selection you have picked.
A payout is what you get paid in case your selection is right. It includes the stake and depends on the odds too.
A selection refers to the type of wager you are placing. For example, a football match like Manchester United Vs Manchester City - if you decide on Manchester United winning then that's your selection.
4.) Keep record of all your winnings and loses
Believe it or not, this is a very good way of not repeating mistakes made in the past.
5.) Try to analyze as much as possible to have the most suitable picks at your table
This is not easy to do since most games look s interesting and easy to stake on but that's not the case. You need to analyze all the games before you make your picks.
With these major 5 tips, you may likely be a step further on your ladder to success in sports betting. And it doesn't matter if you bet with Betpawa, Betway, Betin or Bungabet.
Sports betting PRO Picks
Picks are games you choose to stake a certain amount money on. But you to make PRO picks, you definitely have to take a further move compared to other bettors and go ahead to analyze history of the outcomes of the games between the teams playing.
Furthermore, you should keep up to date with many things and injuries taking place prior to the game and other news relevant to the game played.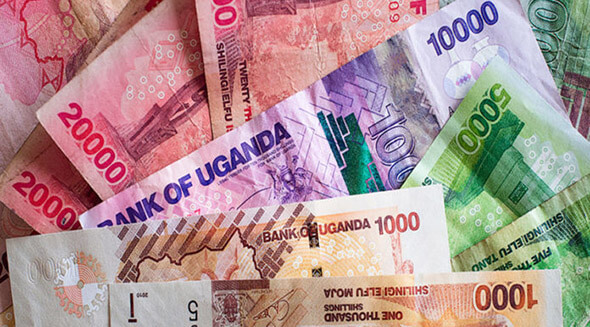 Photo: Pixabay
Sports betting without losing
Honestly, gambling requires losing to make it fun or else it wouldn't be gambling! All you can do is minimize your loses and maximize your winnings to make a good profit.
Is Sport betting really worth it?
Most Ugandans go head and ask themselves this question probably after losing a few thousands! But just to be clear, you should carry out sports betting if you feel like you want to have fun or sports is a passion to you and you enjoy the anxiety and adrenalin that comes with sports betting. Otherwise if you are only in it for the money then it is a wrong turn you probably made.
Remember that gambling is only for +18 years old persons in most countries and in Uganda even for persons over 25. More info related to the age can be found at National Gaming Board of Uganda website.
In the next article we may look at the different types of odds, the types of wages and the types of sports betting available on the various online sports betting sites!
25+ Play responsibly. Gambling can be addictive. Play accordingly to the applicable laws of your jurisdiction.