Just when we thought we had had all the fun, MTN Momo is back for a much anticipated season two and it is bigger and better than before.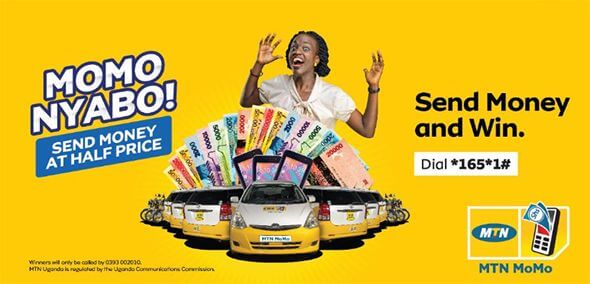 Photo: Twitter
What is MTN Momo Nyabo
MTN Momo (translated into 'Oh my God') is a campaign by the telecom giant to give back to its loyal customers for all the years of support. The 2019 campaign was launched in June. The campaign looked at giving away prizes like 32 Motorcycles, 160 MTN Kamunye smart phones, 24 brand new Toyota Wishes and mobile money among others. Though the promotion for the above prizes only run for eight weeks, the Momo campaign still remains with customers being rewarded in form of airtime and sending mobile money at half price. It is truly the campaign that just keeps giving.
How to Join Momo Nyabo
To join Momo Nyabo, you need to be an MTN customer and then simply dial *165*1# and send money to your preferred number. With MTN Momo, you enter the daily draw by simply transacting on mobile money. Buy airtime, load bundles or send money using mobile money and win with MTN.

Would you know that with MTN you can simply deposit money to online bookmakers like Betway?
Click here to read more about how to create an account with Betway Uganda and enjoy the welcome bonus up to UGX 200,000!
Momo Advert YouTube
The official Momo YouTube advert was uploaded by MTN and can be viewed by visiting the site and typing MTN Momo into the search tab.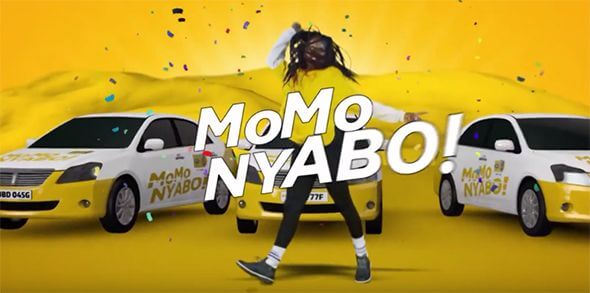 Photo: Youtube
Momo Nyabo Song
The catchy Momo Nyabo song was created by none other than Eric Mununuzi and his composition has created quite a buzz on social media with. Well much of the campaign success is owed to his creativity and perhaps to Bosco Katala (real names Siraje Kasirye an actor) as well…. The advert resonates with people of all ages and is probably why it is recited by many from young children to the corporate world.
Momo Nyabo Code
Dial *165*1# to send money at half price and you could win with Momo Nyabo. To load airtime, dial *165*2# and still stand a chance to win.
Momo Nyabo Neera
MTN Momo Nyabo Neera (translated to again and again) is here and there is a lot more reward for loyal customers.
Momo Nyabo Winners
With Momo Nyabo, we are all winners. Send money to your loved ones at half price and even have a chance to enter into a draw to win. If you critically think about it, MTN gives you back the money you have sent and then some....
25+ Play responsibly. Gambling can be addictive. Play accordingly to the applicable laws of your jurisdiction.