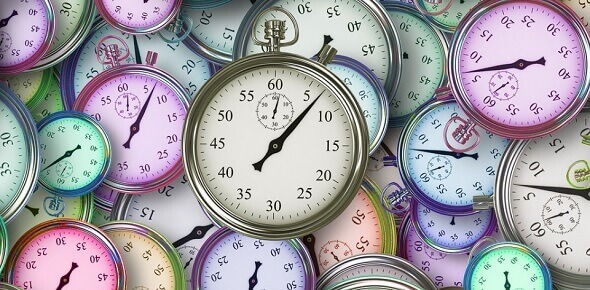 Photo: Pixabay
Playing in an online casino is a great way to spend your time.  You do not have to play necessarily for cash, you can play in online casinos also for free because most of them offer you the chance to play at the free mode. However, the question is how much time can be considered as too much?
It might not look as of importance at first, but the time spent while you are playing in online casinos says a lot about how you regard playing in an online casino. First of all, it is very important for you to know that there is no limit of time that is recommended to play in an online casino.
Secondly, you should consider online gambling as a hobby. It is not recommended for making a living as a professional gambler because you risk a lot both mentally and financially. However, there are some professionals in gambling but only in games like poker.
It all comes down to the fact that whether you are playing online slots or table games such as roulette or blackjack for free or for cash or as a leisure activity you still have to manage your time and the money you spend on online casinos. A responsible approach to online gambling is recommended.
Play in Online Casinos Strictly in Accordance to Your Set Budget
When playing in an online casino, even as a hobby, it is highly recommended to set a specific budget for a selected time period, such as week or for one month. The budget for online gambling should be a portion of your salary or any other income to avoid debts and any interference with any areas in your life. In other words, the amount of money you dedicate to playing in an online casino should be as much as you would spend on average on any other leisure activity you could possibly carry out.
Once you have set your budget per specific period of time…let's say for a month, then the time available for gaming will be determined by your preferred types games you can play in an online casino.
For example, if you like playing on online slots, then the length of your play is determined by the:
The coin value
The activated pay lines
The number of slots you want to play within your set budget
As for table games such as roulette where the length of your play is determined for instance by the value of the bets you place. The factors above will help to determine how long you play. However, it's also necessary to play for just as long as you feel it is right for you.
How Much Time Spent in an Online Casino can be considered as too Much?
The answer to this question is very simple. If the time spent with playing in an online casino starts to interfere with your other activities or if you are spending more and more money than they one available in your budget then you should stop immediately.
There is simply no specific time period that can be seen as too much or too little. Each of us have different jobs or are at different stages of life which makes the time spent on online casinos is entirely individual.
However, you should be able to bring your self to stop playing when you feel it is necessary just to remind you that have it under control!
25+ Play responsibly. Gambling can be addictive. Play accordingly to the applicable laws of your jurisdiction.