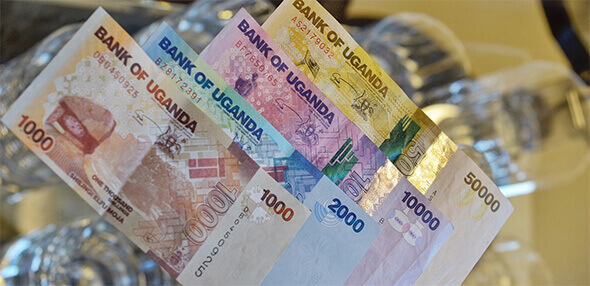 Photo: Pixabay
Playing on online gambling slot machines is really lit! However, whether you play for fun or real cash, you will all have one goal ….which is to win!
There are many different kinds of online gambling slot machines, which means everyone is sorted no matter what type of slot you want... You'll get it online.
Players choose slots based on a number of conditions and select between classic and modern ones. Others would choose a slot based on the theme, the graphics, gaming mechanism, the software provider or some just choose fwaaaaa… without a thought.
But there is one important thing that you might ignore as a player - the payout percentage of an online gambling slot machine also commonly known as the return to player (RTP).
Return to Player of Online Gambling Slot Machines
RTP is a basis upon which percentage of wagered money that is paid out to you as a player in the long term is determined. So if the RTP is 95% and you bet 10 UGX on a slot 100 times, it assumes that you should get back 950 UGX back.
But RTP rate is calculated based on long term results but not short term which means that you get to win up to any amounts or lose badly all your stakes due to bad luck during the short run.
Don't forget that the RTP does not define how many times you can win because some slots may pay out lower amounts of cash won more times than those paying out higher amounts of cash won.
This percentage can never be higher than 100% otherwise there would be no casinos in business. This means that a 95% RTP means a 5% house edge. This RTP can be found on the manual on an online gambling slot.
Licensed online casinos as well as software providers must strictly follow the indicated RTP. So please take your time and look out for slots which have the highest RTP so you don't get to miss out on big wins.
Other Factors That Have an Effect on How Much Money You Can Win On Online Gambling Slot Machines in Uganda
As seen above, RTP is calculated in the long run. However there are also specific things that may affect your winnings in the short run.
The number of activated pay lines:  this is based according to a specific online slot machine. Some of these activated pay lines are fixed while others are activated one by one. The more pay lines you activate, the higher your winning chances and also stakes. Try to look out for the best balance between the number of activated pay lines and the used coin value.
Availability of jackpots. Some slot machines give out amazing jackpots

. In case you hit a jackpot, you get to win a lot more than your initial stake.
Special features - some online slots offer plenty of features such as bonus rounds, free spins or special games. These features can help you to add on your winnings.
Select a Bonus from Our List of Recommended Online Casinos and Start Playing!
25+ Play responsibly. Gambling can be addictive. Play accordingly to the applicable laws of your jurisdiction.