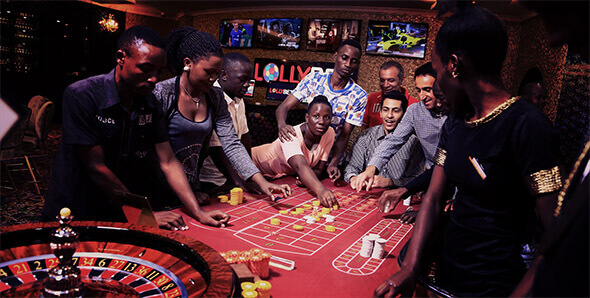 Photo: empireuganda.com
Are you probably looking for casinos in Uganda to play roulette but do not know where? If yes! Then you don't have to look anymore. As you might well already know that most of these casinos are found in Kampala the capital city of Uganda.
Did you know that Roulette specifically European version and Baccarat are one of the table games that are steadily rising to popularity among casino games like slot machines and Black Jacks which are by the way so popular in Kampala casinos... So why not hop on and enjoy this new experience of Baccarat and European Roulette in Kampala.
On Ground and Online Casinos in Uganda
Casinos in Uganda are in two types of forms which are online casinos for the mobile play and on ground casinos. Online casinos are much more accessible by participants outside the city and the country, still the on ground casinos are a good match because you get to feel the gambling experience physically. Check out the list of on ground casinos below to be ready for your next stop in Kampala.
Pyramids casino and restaurant
The pyramids casino and restaurant is currently located at plot7A along YUSUF LULE road, Nakasero, Kampala opposite the Uganda golf course giving it a more relaxed and peace full environment for their customers and clients. It's also well-endowed with good service providers when it comes to the casino part of it. They offer a variety of casino games like black jack, baccarat, roulette, poker and more excitingly there are Sunday poker tournaments held with winners winning about 6million ugx!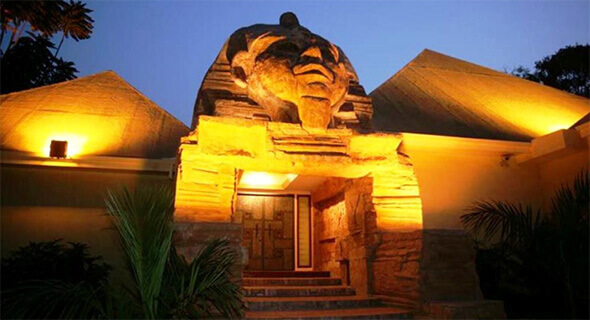 Photo: Facebook.com
When it comes to the restaurant bit, it's still equally a good place to eat your hard earned money. African cuisines are the main meals served with amazing wines to accompany your full course meals.
This casino offers pure elegance and an Egyptian cool vibe! Give it try and have fun with a good experience.
The Mayfair casino
The may fair casino and club is partly a casino with an additional Italian restaurant (for food lovers) and it's currently situated at kisozi ci Kampala off Buganda road. Buganda road is a well tarmaced road and easily accessible with lots of hotels and restaurants nearby for easy service rendering in case of any need. This casino equally offers all different casino games and it's genuine in its operations with their customers and clients.

Photo: myfrgroup.com
The Kampala casino
This is known to be the oldest serving casino in Uganda up 'til now. Though old in age it still offers all of casino games that most casino combine as one. Not only that but it's rumored to provide free refreshments and food to its clients with an always improving and great staff to help their customers.
The Kampala casino is currently located 1st floor of pan Africa house, Colville Street which is about 4minutes drive from garden city, one of the biggest and oldest shopping malls in Uganda. Experience your first casino game with the oldest chips on the land!
Empire casino Kampala
Empire casino is found on the 5th level of imperial royal hotel along kintu road opposite Serena hotel hence an upscale environment. It's also surrounded by a number of restaurants and hotel rooms offered by imperial royal hotel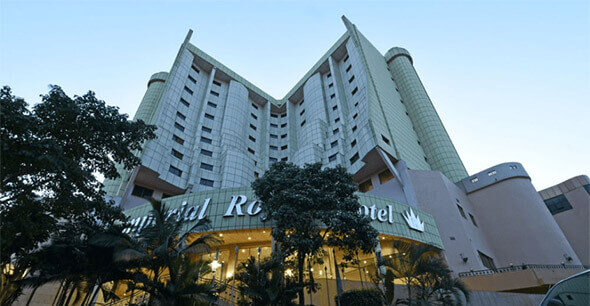 Photo: empireuganda.com
Casino Simba Bar
This casino is one of the most famous casinos in Uganda. With an accessible location at the very heart of Kampala town at garden city shopping mall with amazing places surrounding it like oasis mall, the silver city hotel and various bars like the rock n' grill. Mostly they offer a variety of table games like roulette and black jack, accompanied with slot machines.
Sunset casino and Bar
The sunset casino and bar is currently located next to the upper gate of the re known Watoto church Kampala central along Buganda road a few minutes from, the Kampala city square  about 100 meters from the Mapeera building. This casino is formerly new in Uganda and it was opened on June 2016. It also features 40 gaming machines, 4 poker tables with a self-parking space. There are no yet any remarkable experiences due to its newness. Amazing barbeques are found around that area too with fairly affordable refreshments at their bar.
25+ Play responsibly. Gambling can be addictive. Play accordingly to the applicable laws of your jurisdiction.