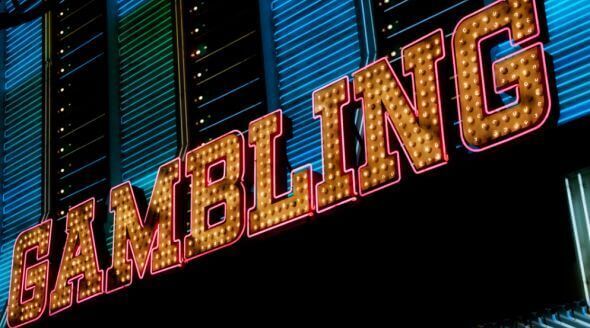 Photo: Internet
How to Stop Casino Addiction
Are you having issues with the amount of time you spend gambling at a casino instead of doing every day to day activities that are more of importance? Or are you just spending every shilling you earn on gambling and also have loans accumulating because of it? If yes, then you are a gambling addict and you need to act fast before you get your whole life messed up or get in trouble with the law.
Addiction is not only to bad substances that we take in to our bodies but it can also be an activity that we can't seem to let go and find yourself doing the activity over and over again and spending less time doing other productive things or even spending time with friends and family.
If you have accepted that you have an addiction to gambling and want to take necessary steps to reduce on your addiction, you should have a look at these steps below:
First and foremost you should be able to accept that you have a problem and you want to get rid of it
Then go ahead and tell your nearby family and friends about your problem so that you are open to any suggestions your beloved ones come up with and to how they can help you overcome the addiction
You can start to do something like active sports instead to being idle in order to keep yourself from falling back into your addiction.
You can also get some counseling from different rehab centers if you are open to talk about the issue with strangers to seek more help.
Lastly try meditating about it and get a new hobby to do that is not dangerous to your life so that you can focus on something else other than gambling.
How to Stop Playing Online Casino
Most online casinos do accept their customers to delete their accounts or suspend them for some period of time. You can do this by contacting the online casino support either by email or direct message.
In this case after your account being suspended you can go ahead and enjoy some moment of peace without anything to worry about. You can still come back as your account will be activated after your break.
Every player who face the addiction should consider suspending his account as a way to take some time off gambling which in turn is good for his health and wellbeing.
How to Stop Going to a Casino
Unlike online casinos that enable you to delete or suspend your account in case you want to take a break, the land-based casinos are quite different because you simply can't delete going there physically which is a little bit hard for anyone trying to fight with the addiction.
But if you are so determined to stop going to a casino you may actually change your location so that you are far away from the casino.
How to Stop Being Addicted to a Casino
You can stop being addicted to a casino if you go ahead and plan for the time you spend gambling there. In case you are over riding your time then you must revise your time again or take a break from gambling.
You must ensure that gambling is not the only source of income that you have and instead it should just be one of the many ways you spend your leisure time.
How to Stop Someone from Going to a Casino
Having a close family member or friend who can't stop going to the casino to gamble? All you can do is encourage this person to go for counseling or engage him/ her in other activities like sports to begin with.
How to Stop Gambling in a Casino
Whether it is an online casino or on ground casino, you can still stop gambling there by taking the following steps:
You should either delete your online casino account or just suspend it with the help of the online casino support to stop gambling. If you gamble in a land-based casino, then you should probably stop going there or relocate to another place of living, far from casinos
Start to engage in other leisure activities that you find interesting so that you can forget about gambling
Most likely the reason you gamble too much is because you are jobless so why not to find a job to pass your time productively
Join some community groups so that you spend your free time probably doing some charity work or community activities or become a volunteer somewhere to consume that time
Finally, you should treat gambling as a leisure activity and let the money roll in while you have fun instead of trying to treat it as a job.
25+ Play responsibly. Gambling can be addictive. Play accordingly to the applicable laws of your jurisdiction.