Online gambling
Mobile Casinos in Uganda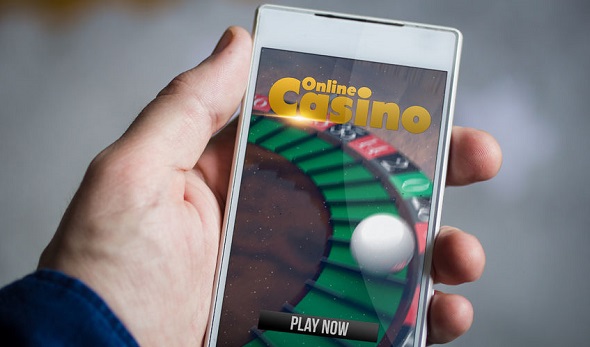 Photo: Stocklib
Playing in an online casino has never been easier. All you need is a mobile phone and an internet connection and you can start enjoying playing table games such as Roulette or Blackjack anywhere and anytime you want.
The shift from online casinos to mobile casinos
Online casinos were in the past the domain of desktop or laptop computers. Playing on a computer may be for some users comfortable due to the large screen and partially also due to the navigation via mouse and keyboard, but some people prefer the touchscreen of a mobile phone.  Fact is however, that more and more people in Uganda have smartphones connected to the internet and the online Casinos in Uganda are adjusting their casino offer to this development.
This reflects for instance in mobile-friendly versions of online casino pages which adjust to the screen of your phone or in an improved page layout that meets the needs of mobile browsing.
The benefits of mobile casinos
Mobile casinos offer various benefits in comparison to their desktop/laptop counterparts.
Play anywhere and anytime. There are no technical restrictions on playing in mobile casinos.  All you need is a smartphone, a mobile internet connection and enough battery life. This means that you can win money while waiting in a queue, during a bus drive or while eating your lunch at work.
Play instantly. You do not have to sit down and wait for your computer to start.
You do not need to buy an expensive computer. Even though smartphones are not necessarily the cheapest devices, there are still several models that can be bought much cheaper than a PC or laptop. The rapid technical development has made many smartphones with good specifications more affordable.
Whether you have a smartphone running on Android or iOS, the majority of mobile casinos support the almost all mainstream mobile operation systems. You do not need to worry about any compatibility issues.
Some online casinos offer also mobile casino apps so your mobile casino experience will be even better.
However, bear in mind that playing in online casinos has an impact on the transferred data volume. If you play for instance on slots with fancy 3-D graphics, then the volume of required data will increase. Therefore, simply switch to a Wi-Fi network at home or anywhere else, for example in your local pub. Some other mobile casino activities, such as online betting, do not require so much data like cutting edge 3D slots.
Best Mobile Casinos in Uganda 2018
Mobile casinos in Uganda are on the rise. More and more online betting providers in Uganda welcome online casinos into their portfolio and they make them also playable on the mobile.
Betpawa
Betpawa offers its clients the classic table games Roulette and Blackjack. You cannot go wrong with these all-time casino classics, because they offer fun tested by generations of players.  Another advantage is the fact, that such games do not require so much data as online slots, so they are the perfect choice for playing while on the go.
Championbet
Mobile casino players find a decent selection of slots at Championbet. The mobile version of Champiobet has an intuitive layout, so it is easy to navigate between various online slots and sections of the pages. Thus, visitors can expect a mobile-friendly gaming experience.
Bungabet
Bungabet is the first choice for players, who look for advanced slots that offer nice graphics and an advanced gameplay. At Bungabet, you will find many thematic slots so there is plenty of fun for everyone.  Players can furthermore join slot tournaments so there will be several chances to win something extra.
Betin
The Betin mobile casino offers not only numerous table games, but also many dice games and themed slots. However, Betin has something special for mobile players – a Live Casino! Mobile Casino players will have the chance to play Blackjack, Roulette or Baccarat with live dealers. All you have to do is use your phone and you will get the feeling of a real casino. Isn't it great?
All in all, mobile casinos will shape without doubt the landscape of online casinos in Uganda.  Players in Uganda can look forward to an exciting mobile future!
18+ Play responsibly. Gambling can be addictive. Play accordingly to the applicable laws of your jurisdiction.
Comments
Hi.bungabet.Ug mobile app