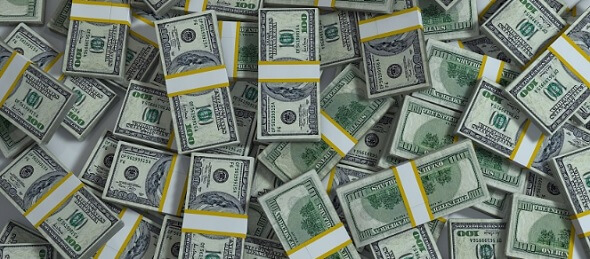 Photo: Pixabay
Playing in online casinos has without doubt just one single goal – to win. It is logical, because let´s be honest, who would like to lose all the time? The return rate of slot machines is always below 100 %, because players would otherwise win all the time and playing in online casinos would not be called gambling. It is therefore recommended to have a plan what to do if you win a higher amount of money.
The plans depend of course largely on the amount of money that was won. If you win just a few bucks then it would not make a lot of sense to think about investing it. However, if you happen to win a larger amount of money, then the making of plans is justified.
Alternatives how to invest winnings from online gambling
It is important to highlight the fact the each online casino player has a different idea what to do with a larger amount of won money. Such a decision depends on the personality, the income and the gambling budget of a player.
Invest the your winnings into playing online gambling slots
The investing of the won money into online gambling slots is the first alternative what to do with the winnings. However, do not forget that there is always the risk of losing everything you have won. Such a situation is the perfect occasion how to test your gambling habits, because the ability to stop playing after a big win shows a responsible approach to gambling. Many players that have won a larger amount of money tend to make the mistake of thinking that they are going to win even more, simply because they are hoping that their big win is just the beginning of a streak of good luck.
Such situations require a rational approach, because the risk of losing your winnings is too high. Think about it: how do you really know that you are going to continue winning even more money? It is therefore better to take a break from playing, at least for the day when you have won a bigger amount of money.
Invest your winnings into your online casino budget
If you want to continue playing with your won money, then it is recommended to invest it into a gambling budget. Each regular online casino player should have a carefully calculated gambling budget for a specific time period. A bigger amount of won money allows you perhaps to cover your previous gambling losses from a long-term perspective. Another option is to increase your existing gambling budget. You can increase it significantly over a short time or increase it evenly over a longer time period.
Withdraw your winnings from online gambling
You can also choose to withdraw your winnings from your player´s account and spend it on other things that will make you happy.
If you want to continue playing, you can withdraw the won money from one online casino and deposit it into another online casino in order to benefit from a welcome bonus.
Combine the various alternatives stated above
You can also combine the alternatives mentioned above. A part of the winnings can be invested into playing and another part can be withdrawn. The room to combine these possibilities depends of course on the amount of the won money, i.e. the bigger the winnings are, the more alternatives you have.
Take a break from playing if you happen to win a larger amount of money and take your time to think about the alternatives how to invest it.
25+ Play responsibly. Gambling can be addictive. Play accordingly to the applicable laws of your jurisdiction.